40 Years of Innovation for the Gravure Printing Market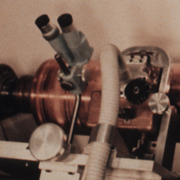 The entrepreneur myth in America always starts with some guy in his garage, and for OHIO Gravure Technologies, that really is how our story began 40 years ago.
Lester Buechler, an engineer and former Navy Department employee, actually did build a prototype engraver in his garage before founding Ohio Electronic Engravers (OEE) in April 1978.
These photos show the prototype engraver in Lester's garage: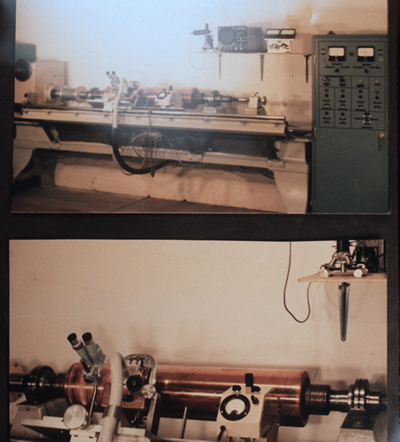 A few of the early engravers built by OEE are still in produciton, as are some of the first OEE employees, now working at OHIO Gravure Technologies. Kent Seibel joined the first dozen OEE employees, starting right out of high school. He has many stories of installing those early machines. Throughout 2018, OHIO's Facebook page has featured stories and photos of the early days of the company.
Lester's little start-up became a successful company, designing, manufacturing and selling electronic engravers around the world. Through the ups and downs of the global economy, with changes of name and ownership, the company survived and thrived by putting the emphasis on giving the customer what they wanted. Custom machines, innovative engineering, robust design, and great customer support has allowed OHIO to grow for 40 years. We look forward to the next 40 years in partnership with our customers.
08022018