Collage for Packaging Gravure

The ultimate in flexibility, quality and productivity
Collage, the premier job layout software for the packaging and specialty printing industry, is designed to increase your productivity and expand your options with the highest quality results.
Perfect for the mixed shop, Collage can output jobs for any machine: Spectrum, Prism, Gravostar, or Hell engravers. Learn a single workflow for the best productivity. Hell Output Module is optional.
Are your suppliers providing full-up (completely stepped-and-repeated) images? Use Collage to set up the output parameters and use Collage's quality improvement tools. Or, step-and-repeat a single one-up image with Collage. The most complex layout can be created in Collage: nested, stepped, or multiple images of different sizes. Images in PDF, PostScript or Tiff can all be used.
Upgrading Collage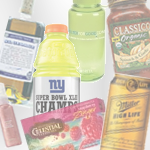 OHIO releases new versions of Collage from time to time. With every major upgrade, OHIO adds more of the features requested by cylinder producers: productivity and quality enhancements that truly add value to jobs created with Collage.
Learn more about new features in 4.3 Updated September 2018
Computer hardware and Windows OS changes over time. Support for new hardware and new Windows OS is included in recent versions of Collage. Support for Windows 10 Professional for Collage started in 4.3.
Support for old versions of Collage is limited. See Collage Software Levels of Support
Collage downloads and documentation
The Collage brochure is available on the Sales Literature page.
A Collage Archive with Sharpness files can be downloaded.
An example of a 16 point grayscale to use for gamma curve creation can be found here in PDF format.
Some Collage documentation can be downloaded.
Collage training videos are available
Advanced design and complete support
Ohio Gravure Technologies installs, trains, and supports Collage. Because the Collage developers are all in Dayton, our support staff can quickly answer your questions, whether you have a problem or have a feature request.
Comments, suggestions, ideas for the future of Collage? We want to hear from you!
Hybrid, tranScribe, Helio Output, HelioMatch and DTG Match are optional and may require special engraver configuration and/or special engrave head. Requires Collage version 4.3 or higher.