About
About Collage Layout Software
Collage includes all the tools you need to produce layouts for gravure cylinders for packaging or decorative gravure. Today's printers need the advantages of speed, efficiency, flexibility and quality that Collage provides.
Input — Use Tiff, PDF or PostScript image. Work with one-up images or full-up images. Collage uses the industry-standard Xitron Navigator RIP to convert PDF or PostScript images.
Output — Use Collage to create jobs for output to any OHIO or Hell engraver. Only one workflow to learn. With Collage and the HelioMatch function, cylinders engraved on an OHIO engraver will match cylinders engraved on a Hell engraver.
Collage and OHIO engravers work together to enhance quality and productivity. Collage and Hybrid Engraving produce the highest quality cylinders with sharp edges even in tone on tone and superb ink release from the traditional-looking cells.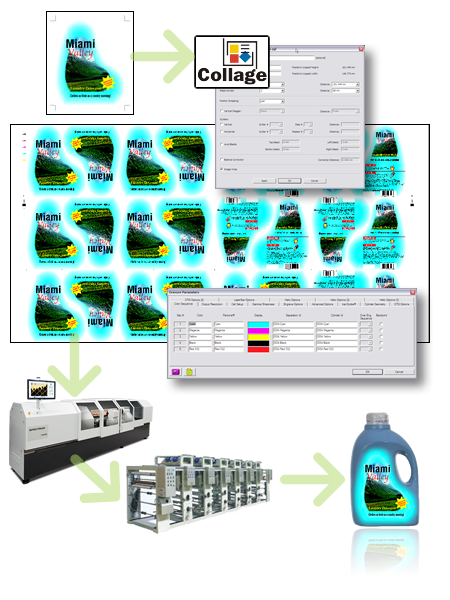 New features in 4.3
Note: Collage Client-Server using Linux server has been deprecated starting with version 4. Now, a Collage client will connect to a Collage-S computer.