Hybrid Engraving for High Quality Results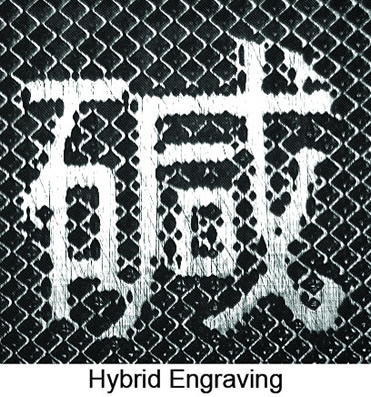 Cylinder producers who want to improve the quality of cylinder engraving with high productivity can achieve this goal with the Hybrid Engraving System, available on engravers from OHIO Gravure Technology. Only OHIO's Hybrid Engraving allows linework and tonework to be engraved on the same cylinder in a single pass, instead of two passes, saving time and improving cylinder throughput.
The Hybrid Engraving System is unique in how cells are created on the cylinder. While Hybrid's cells look like traditional cells, they are formed by an exclusive algorithm that controls size, shape, and placement.
Hybrid Engraving combines the benefits of electro-mechanical engraving and chemical etch, with the exclusive ability to place cells off the grid used in traditional electro-mechanical engraving, providing sharper edges to text.
The cells Hybrid produces are a traditional diamond shape, with cell depths that allow for good ink coverage and the ink transfer predictability of traditional engraving, but with a much higher print quality result.
Unlike other technologies, Hybrid Engraving works with both linework and tonework. By repositioning both linework and tonework cells at the transition edges, a more accurate reproduction of the original image is achieved.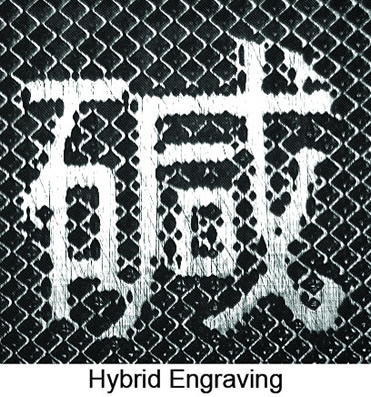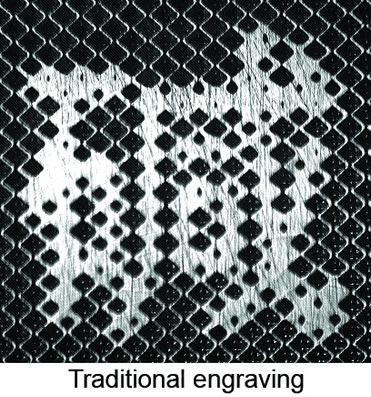 OHIO has been designing and manufacturing advanced electro-mechanical engravers for the packaging gravure market since 1980. Their engraving machines feature an engrave head with sub-micron positional accuracy. OHIO Gravure Technologies is a Heliograph Holding company. The Hybrid Engraving System is available on the Spectrum and Prism engravers from OHIO Gravure Technologies.
08022016