The Prism Engraver and the Prism Prime Engraver from OHIO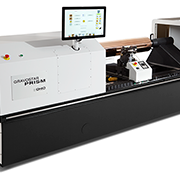 The Prism Engraver from OHIO has been well received around the world. The Prism is an ideal entry-level machine with high productivity and flexibility. The robust Vision 3 head engraves flexible packaging and decorative images at speeds up to 8,600 cells per second. Setup is fast and easy with the simplified test cut process using the head-mounted microscope and the large touch screen. The Prism uses a manual shoe, burr cutter and focus mechanisms.
The Prism engraver expands your capabilities and potential markets, with its wide screen and stylus range, cylinder sizes, easy setup, fast engrave head, and specialty engraving options.
The new Prism Prime engraver adds an automated head setup for increased productivity. The Prism Prime is identical to the Prism as to machine size, cylinder sizes and standard features, but the Prime uses a motorized shoe and burr cutter mechanisms to further improve the consistency and ease of use. With the Prism Prime, just load the cylinder, position the carriage, and hit GO!
The Vista Cell Setup, developed for OHIO Spectrum engravers, is available on the Prism Prime. Using multiple sensors for depth and width inputs, Vista allow for the most accurate standard cell setup. Stylus profiling occurs with each test cut. The stylus Tip Calibration procedure automatically ensures the stylus and shoe are in the correct relative position after a diamond change. You can even track stylus life with the built-in database. For non-standard screens, the Prism Prime includes QuickCell, a semi-automatic process allowing a quick, efficient operator review.
The new DocuCell™ Capturing System speeds up a tedious process, automating the manual measurements often used to verify the cylinder. The Collage operator defines areas in the job to be measured. On the engraver, the areas are automatically captured by Vista, are automatically measured, and the values and the cell pictures are recorded on the Birth Certificate.
The Hybrid Engraving System is available as an option for both Prism and Prism Prime.
OHIO Gravure Technologies has designed and built advanced electro-mechanical engravers since 1980. OHIO is pleased to offer our latest machine, the Prism Prime engraver, as a step up for those looking for more than an entry level engraver.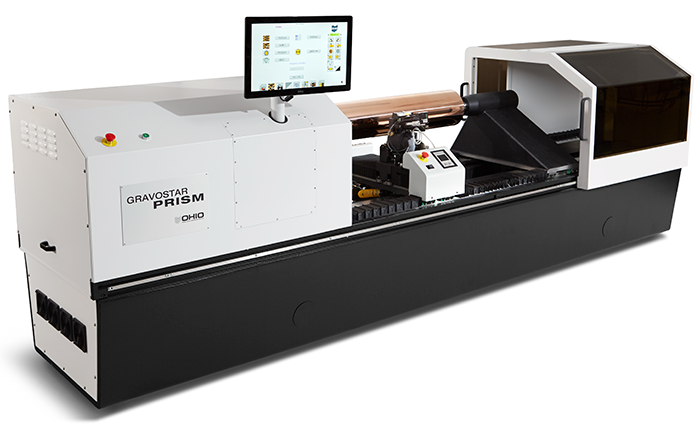 08022016