End of Life
End of Life Notice

Windows XP operating system and Collage on XP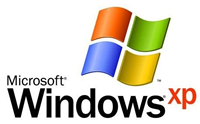 Effective April 8, 2014, Microsoft no longer supports Windows XP. Microsoft will no longer provide security updates, non-security hotfixes, free or paid assisted support options, or online technical content updates. For more information, see
windows.microsoft.com/en-us/windows/ products/lifecycle
Begining March, 2014, we will no longer provide support for Collage running on Windows XP. This means that we cannot investigate any reported problems because we will no longer have Windows XP computers to test on.
What does this mean to Collage?
For versions of Collage prior to version 4
If your computer is running Windows XP without any problems, your old version of Collage (3.1, 3.0, or earlier) will continue to run as well. We will not provide support for Collage 3.1 on Windows XP after March 2014.
For Collage version 4 and above
Although we provide full support for Collage version 4.x, Collage is being developed for current and future Windows operating systems.
We will not provide support for Collage 4.x on Windows XP after March 2014.
Our recommendation
We strongly urge that you upgrade your operating system to Windows 10. Note: Windows 8 is not supported for Collage.
Because computers running Windows XP are often very old hardware, it is a good idea to upgrade your hardware and get Windows 10 operating system at the same time.
OS and Collage Versions
Collage version 2 is not supported on Windows 7! If you have Collage version 2 on Windows XP, contact your agent for a quote to upgrade to the latest Collage software, which runs on Windows 10.
Support for Windows 10 begins with Collage version 4.3.
Please contact us to discuss your options for the future.