Selective Area
Selective Area Hybrid
The Hybrid Engraving System is the best of both worlds — traditional engraving for CT and high resolution engraving for linework — in a single operation on your OHIO engraver.
Although for many images, the Hybrid Normal setting can be used for the entire image, CT artwork and LW artwork may require different Hybrid settings. Positive and negative areas probably need different Hybrid settings. A barcode is an example of an area that may benefit from different Hybrid settings.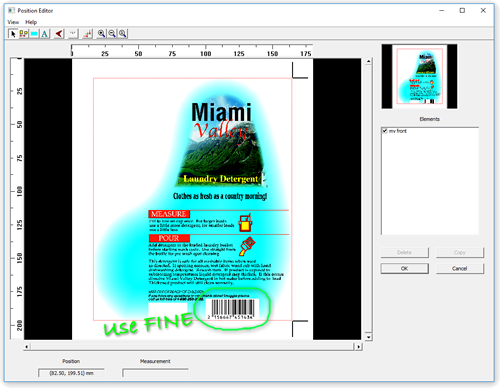 In Collage, simply draw a rectangle or irregular shape around the area that needs to be treated differently.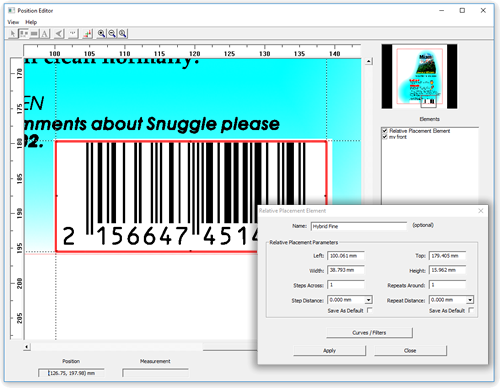 Set the values to be used on this area for Gamma or Sharpness or Hybrid settings.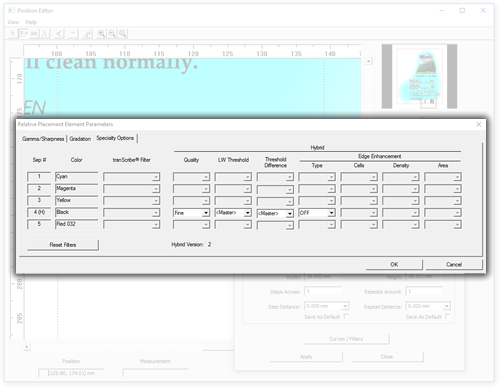 Watch a video of using Hybrid and Selective Area
When the Collage job is created from a one-up image that is stepped and repeated, the Selective Area definitions are automatically stepped-and-repeated with the image.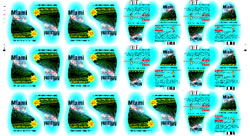 With the new Full Up Workflow Tools, the process is nearly identical. Select the area (such as the barcode) on one image in the full up, and set the Hybrid, Gamma, or Sharpness values to be used . Next, enter the step and repeat numbers and distances.
Collage will automatically copy those settings to all images in the Full Up image.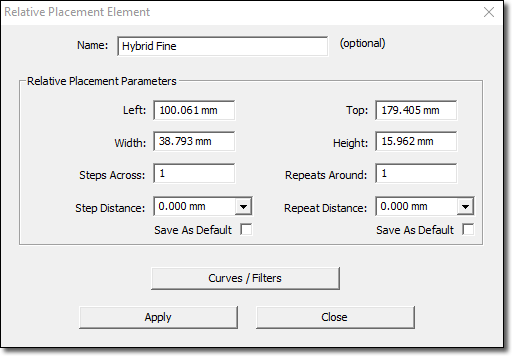 Questions? Contact us and we'll be glad to help.