New Features
New Features in 4.2
Following is a list of the major new features added in the Collage 4.2, 4.1 and 4.0. More information on all features are included in the Collage Help file.
Version 4.2

Some new features in Hybrid Engraving were added. The system now automatically does a sequential engrave operation when Normal and Fine are used. This happens with no operator intervention. The result is an improvement in the cylinder engraving speed.
Support for Hell Output has been enhanced with Test Cut settings, Test Cut layout, Wall Width Visualization, and Tolerance.
The Defaults Editor has been improved to include more settings.
Version 4.1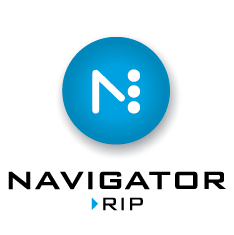 In version 4.1, Collage returns to the Navigator RIP. Long-time customers will remember this as the orignal RIP offered with Collage. This was replaced with the JawsRIP, which offered an integrated solution. Due to limitations with the JawsRIP and customer problems with it, OHIO stopped selling or supporting JawsRIP.
Starting with Collage version 4.1, we now offer the Xitron Navigator Harlequin RIP v10. This is a more stable and robust RIP that is used on virtually every output device in the printing industry, and now is available for Collage, with a new Ohio GT RIP plug-in that allows the Navigator RIP to create images in Collage format
Improved, faster Windows printing is also included in 4.1.
Changes have been made to Hybrid Engraving, specifically to enhance text on tone printing.
Multiple edits in Cell Edit/Touch Up are now allowed.
Unused curves (Gamma, Sharpness) and filters (tranScribe, Hybrid) can be easily removed from a job.
Version 4.0
The focus of this version is introduction of the Hybrid Engraving System.
Earlier Releases
See this document (PDF) for information about new features and changes in version 3.1, 3.0, and 2.x