Traditional vs Hybrid vs tranScribe

Traditional Engraving – Good for Most
Engraving quality from OHIO engraver with a Vision 3 head is excellent for the majority of work for the majority of users.
However, some customers have special requirements, such as extremely small text. For this type of work, Ohio GT provides two solutions:
The tranScribe engraving system (available on Spectrum, Prism and all Gravostar engravers)
The Hybrid engraving system (available on Spectrum and Prism engravers)
Collage provides tools to use both of these systems, which only run on certain engravers. A license is required on Collage and/or the engraver. Both special engraving methods can be used on an entire separation, but the use of Selective Area in Collage gives you great control over the results.
TranScribe Engraving — Better for Some Things

The tranScribe with AccuEdge system allows fine detail to be more precisely engraved, which prints with better results. However, when a cylinder has both continuous tone and fine detail and small text, two passes are required: one pass using traditional engraving for continuous tone and another pass with tranScribe for the fine detail. Edges of fine detail are "outlined" using the AccuEdge process.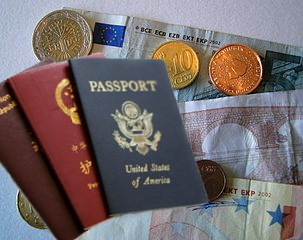 The tranScribe system is best for very small text, but the resolution must be high, e.g. 140 l/cm, which engraves more slowly. Also, if the separation also includes CT data, two cuts or two cylinders are used, which slows production down. Using tranScribe is the slowest process, but gives the highest quality results, perfect for high-end printing.
Best for securities work, pharmaceutical work, and the like.
Hybrid Engraving – Best for Many Things

On a separation with continuous tone and fine detail, the Hybrid software produces better results than conventional engraving. Using selective area, you can improve that even more. This is done in a single engraving pass, which improves productivity (over tranScribe). Also, the Hybrid system engraves the complete tonal scale, using a conventional diamond-engraved cell shape for optimized ink transfer. The Hybrid process shifts cells at the edges to accurately reproduce the original artwork.

The Hybrid system engraves at conventional screens/angles, e.g. 70 l/cm. Where fine text requires special "attention" the engrave speed slows in those areas only. Hybrid is faster than tranScribe, but slower than conventional engraving.
Better for packaging with fine detail, like small text.
Note: If you need deeper cells with Hybrid, we offer Deep Hybrid with our High Output 130 micron head.
Which is for you?

Only you know your workflow: the images, inks, substrates, and what your customers expect. Hybrid and tranScribe are not the same thing: if you require the sharpest text at very small sizes — such as for pharmaceutical work — then tranScribe will be best. If the text is slightly larger but still not sharp enough with conventional engraving, then Hybrid will work for you.
There are advantages and disadvantages to both systems. Neither is as fast as conventional engraving, but conventional engraving cannot match the quality of tranScribe or Hybrid. Please contact us to discuss your unique requirements.